Sean Bowen believes the Paddy Power Cotswold Chase will inform connections of exactly where they stand with Noble Yeats.
Bowen, second in the championship standings behind Brian Hughes, picked up the ride one Emmet Mullins' stable star after Sam Waley-Cohen quit in fairytale circumstances following his Grand National last April.
Unbeaten in two races together, a Listed event at Wexford and the Grade Two Many Clouds at Aintree, Noble Yeats and Bowen face genuine Gold Cup quality opposition this weekend with Betfair Chase winner Protektorat and a previous King George winner in Frodon in opposition.
"It will be the first time I've sat on him since Aintree and I'm looking forward to it," said Bowen.
"I've not heard too much from Emmet as he likes to keep himself to himself, but if he is going for a race like this, I put full faith in Emmet getting him right for the day.
"I think he is one of those horses that never overdoes anything. I suppose at Wexford he did what he needed to, and with a horse like that, you never really know how much they have got left in the locker until they have a proper fight on their hands.
"I suppose Saturday will show us how good he really is as he will be having a proper race there. To be honest he probably does need to take another step forward, but again I think he is capable of that given how he never overdoes things.
"He is a very straightforward ride and he doesn't do much until you ask him. Hopefully there is plenty left in the locker when I need it on Saturday."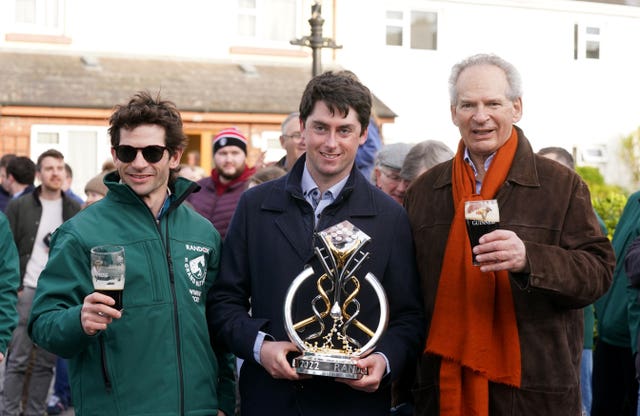 Speaking of the circumstances regarding getting the ride, Bowen added: "I'm in a very lucky position. It's hard when you are freelance to find a horse that takes you to the next level.
"I'm very grateful to Robert (Waley-Cohen, owner), Sam and Emmet for giving me this chance."