Live In The Dream will head to America to acclimatise ahead of his Breeders' Cup tilt with a run in the $350,000 Woodford Stakes at Keeneland.
The flying four-year-old proved appropriately named at York when storming to success in the Nunthorpe and booking his ticket to the Breeders' Cup Turf Sprint in the process – setting up a trip of a lifetime to Santa Anita for enthusiastic connections who were all tasting big-race success for the first time.
However, before the main event in California on November 4, trainer Adam West has elected to give his thriving speedster an early taste of the action Stateside and Live In The Dream will head to Kentucky on October 7 for a contest won in the past two years by Wesley Ward's Golden Pal.
West said: "We can't rely on getting any good ground in the Abbaye and we think the experience out in America – the bell, the stalls they have, the pace they set, a turning track – will hold him in better stead for the Breeders' Cup.
"The race itself is five and a half furlongs so we're not expecting to do serious damage there, but the experience for him in that racing style will be invaluable. If we're leading them at the half-furlong marker then we'll know we have a really good chance in the big race."
West reports the Prince Of Lir gelding to be in tip-top form following his exploits on the Knavesmire and with excitement building ahead of the upcoming cross-Atlantic raids, he hopes an outing at Keeneland will help keep a lid on his charge ahead of his main target four weeks later.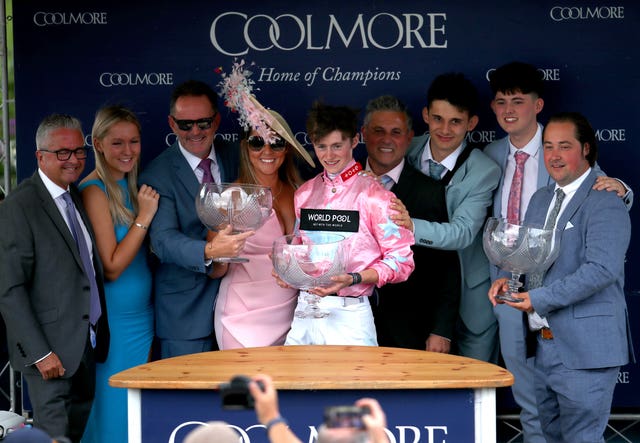 "He's been thriving ever since the Nunthorpe, he's been really, really well," added West.
"I've just been trying to switch him off a little bit actually so that the next race can bring him on. It's very hard to keep something at its maximum for as long as the two races (Nunthorpe and Breeders' Cup) are separated, so hopefully this will do the trick.
"It's very exciting and we can't wait."